The Bridge Wellness South launches an updated appointment website for patients. www.thebridgewellness.org
Refreshed and updated website make it easier for women to access the services they need in Henry County.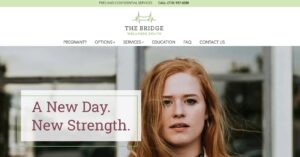 After rebranding the Pregnancy Resource Center of Henry County to become the Bridge Wellness South, center leadership sought to offer a refreshed website to engage more patients.